Who we're looking for
Family business and global player
We are an internationally operating company where you can take on responsibility. With us, you will find flat hierarchies, short decision-making processes and a great deal of individual freedom. As a family business with a 160-year history, sustainable action is important to us - as is the compatibility of family and career. We offer you a secure, yet highly dynamic environment with a vision for the future. Create the livable buildings of the future with us!
Technical & managerial staff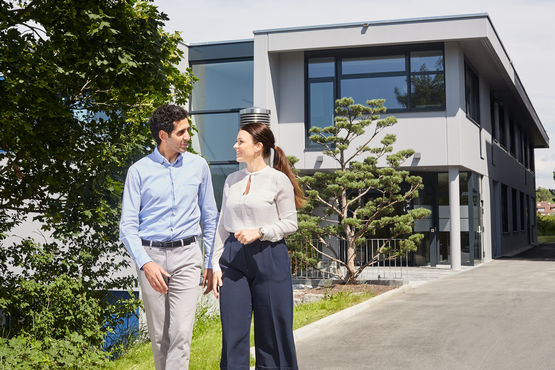 Are you looking for a new professional challenge? Become part of a dynamic and international team in which you can take on responsibility. Exciting projects in the promising and innovative sector of building technology are waiting for you! Whether as a committed career starter or as an experienced expert - continue to work with us on the future of livable buildings. An attractive working environment and individual working time models will support you.
More on technical and managerial staff
Dual-study students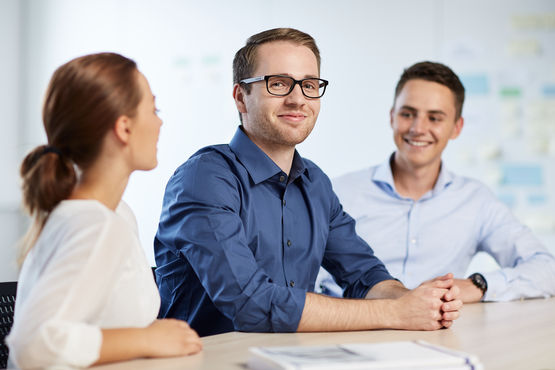 © Karin Fiedler / GEZE GmbH
Your school days are coming to an end and you want to help shape the future? For the realisation of livable buildings, we are looking for committed talents who want to combine theory and practice. A modern working environment and a wide range of development opportunities will make it easier for you to start your career.Apply for a dual course of study that GEZE runs in cooperation with the Baden-Württemberg Cooperative State University.
Apprentices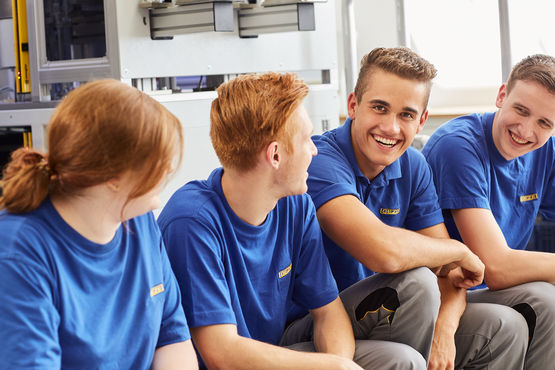 © Karin Fiedler / GEZE GmbH
As a family business with over 160 years of history, we have always attached great importance to the training of our young employees. The intensive support and individual promotion of our trainees forms the basis for a successful career. We offer a variety of apprenticeships in IT as well as in the industrial-technical field. Sustainability is important to us, which is why we work to make buildings more liveable. Are you in?
Trainees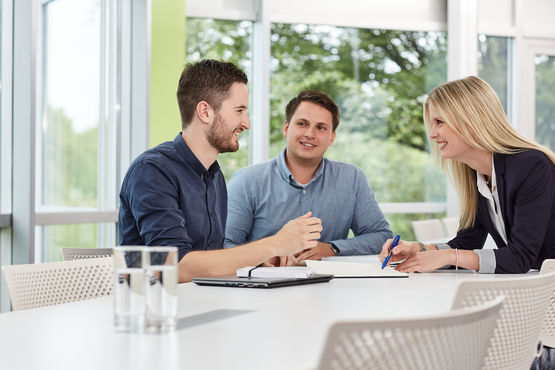 © Karin Fiedler / GEZE GmbH
We are looking for fresh minds with university degrees who want to get started and make a difference. Sustainability is not just a phrase for us, we want to make our contribution to a future worth living. This is why we need you. We offer individually tailored trainee programmes in various specialist areas. As a trainee, you will already be carrying out projects independently and will be able to bring your strengths to bear. Our traineeships form an excellent basis for your career in an innovative and modern environment.
Interns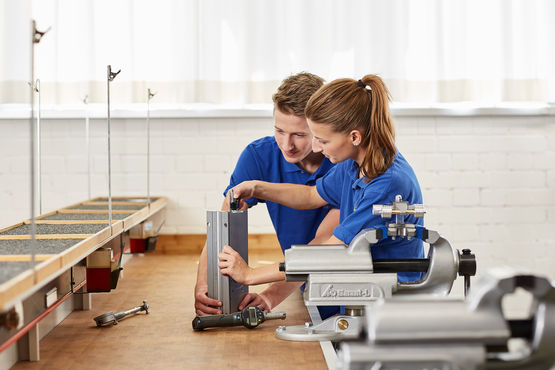 © Karin Fiedler / GEZE GmbH
Are you in school or have you just finished school and would like to gain initial experience of the door, window and safety technology industry?
Would you like to send a speculative application?
We have a large product portfolio and offer a comprehensive range of services - and therefore many potential professional options for you. Even if there are no suitable vacancies at the moment, we look forward to your application!
SEND A SPECULATIVE APPLICATION NOW