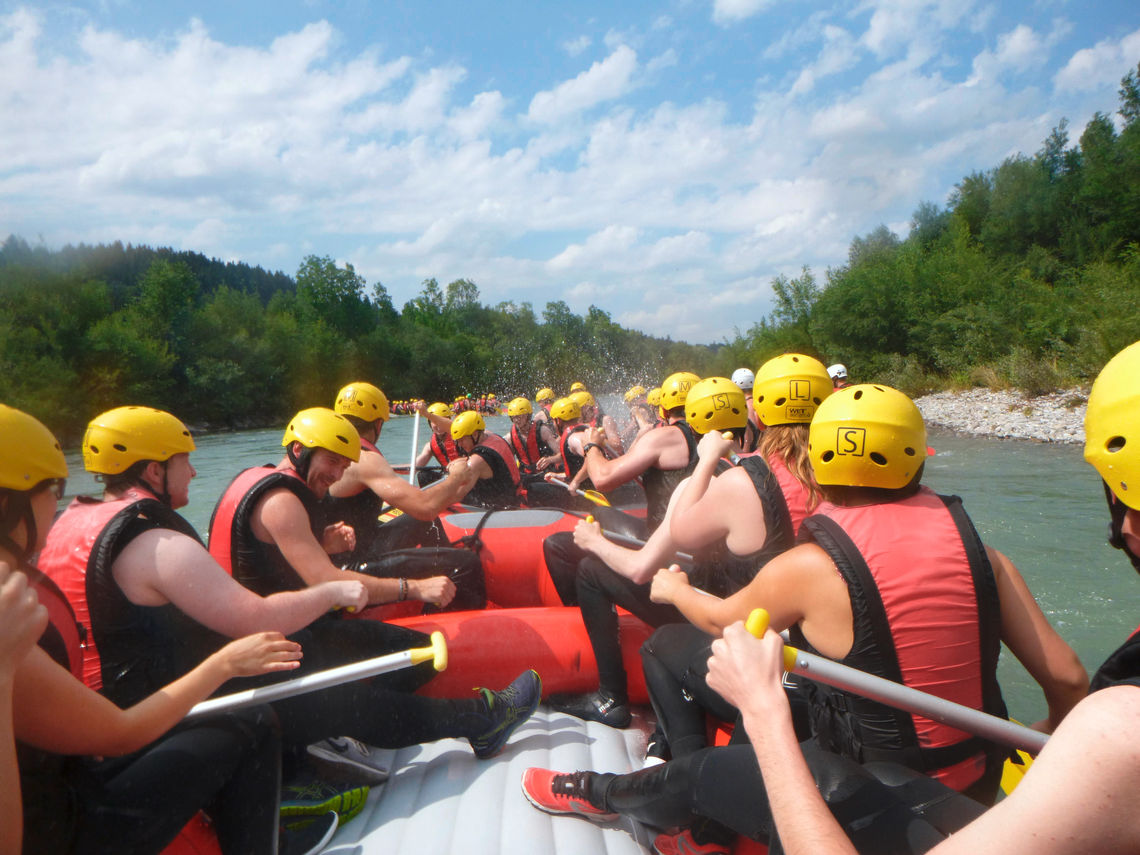 An athletic excursion for our junior employees – reflections on our summer team event
In July 2021, the day we had all been waiting for had come at last! After the COVID-19 pandemic forced us to cancel the two-day getaway for our junior employees in 2020, everyone was eagerly awaiting the chance to spend a few days together. After all, when it comes to building team spirit, there's nothing better than a shared experience.
Our goal: Fun for all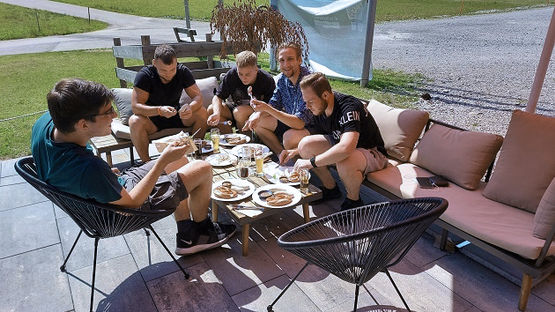 A communal breakfast to fuel up for the day ahead. © GEZE GmbH
Brigitte Vöster-Alber paved the way for this event and also sponsored it. When she headed into "retirement", she left behind a voucher as a parting gift to the apprentice and dual work-study team – to be spent on "something that everyone can enjoy". And so it finally came to pass this summer. Everyone who signed up for the trip had to get up early. At 6:30am, everyone had to take a COVID-19 rapid test to make sure the day would be safe and healthy for all. The bus then headed for Oberstdorf in the Bavarian Alps, with the sun beaming down. Upon arrival, the first item on the agenda was a hearty breakfast of Bavarian white sausages.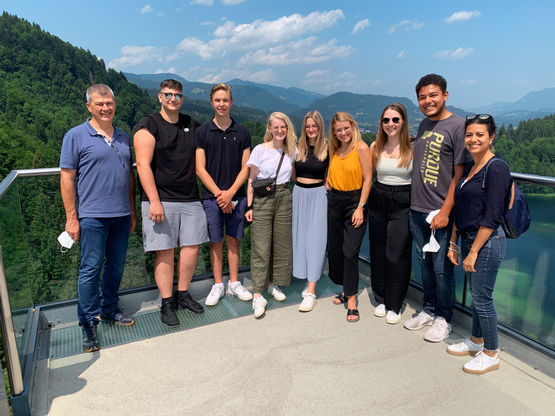 Impressive views from the Heini Klopfer ski flying hill. © GEZE GmbH
Starting gun on the ski flying hill
Suitably invigorated, the group was ready for a 90-minute tour of the Heini Klopfer ski flying hill – the third-largest ski flying hill in the world, as it happens. Our junior employees learned all about the history of the ski jump and the various ski-jumping techniques. The tour of the imposing jump also gave the group the chance to enjoy a panorama of the Allgäu mountains and Freibergsee, a refreshing-looking lake down below. It brought home just how brave you would have to be to take on the ski jump.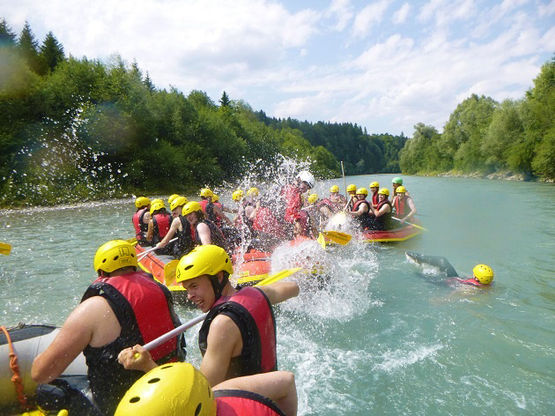 Everyone had fun soft rafting on the River Iller. © GEZE GmbH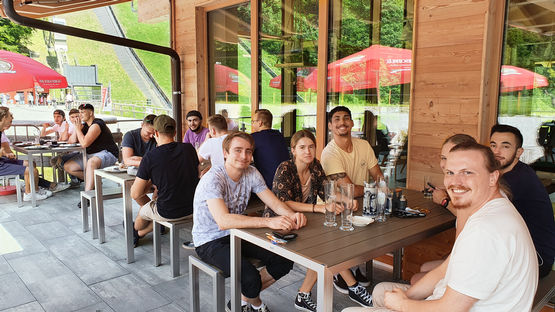 Crowning conclusion to an eventful day. © GEZE GmbH
Better together: A group boat trip
The next athletic activity was soft rafting on the River Iller. After pulling on wetsuits – the water in the Iller was a chilly 9°C that day – all our junior employees and trainees climbed into the boats and headed out onto the river.
Strengthened team spirit
The finale of the getaway was a communal meal that gave everyone the opportunity to chat about their experiences. All in all, it was an eventful day that will certainly live long in the memory. This event is yet another reminder of the importance of shared experiences to strengthen team spirit. After the past year, we are all acutely aware that we need to cherish the opportunity to enjoy such events together.
Find out more about our events for apprentices