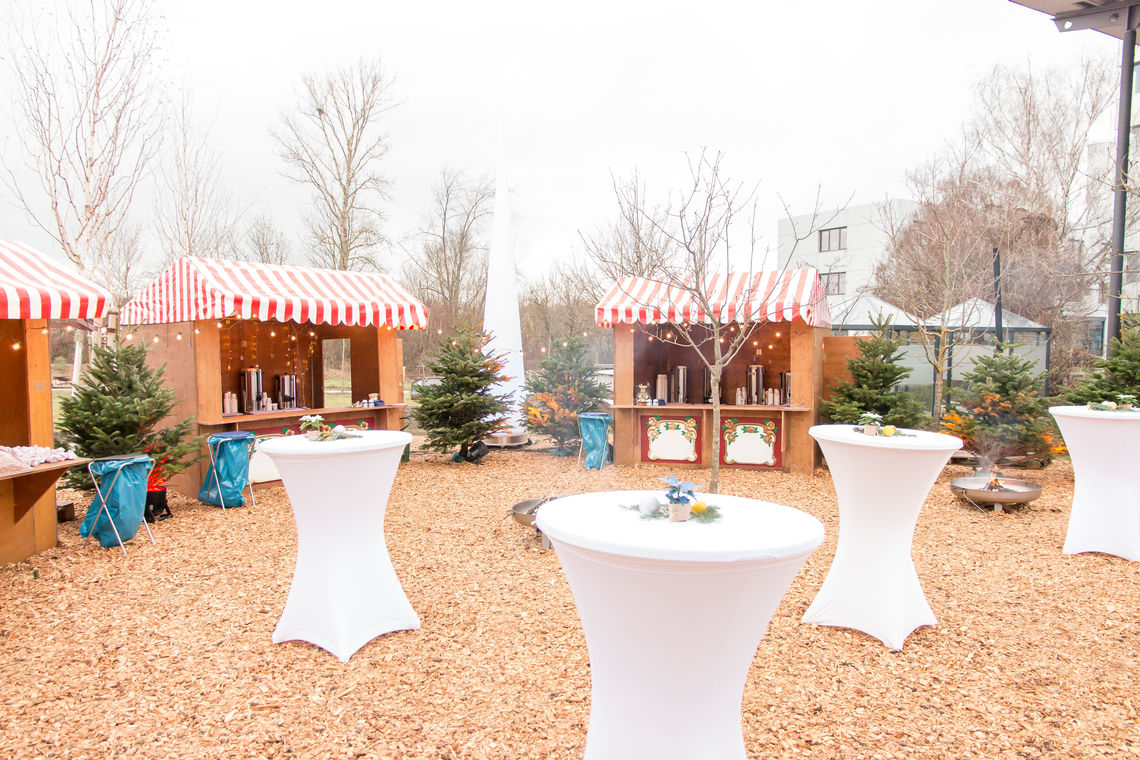 Get-together at the GEZE Christmas Market
Christmas is all around – including at GEZE! Employees and management come together at an atmospheric Christmas market in Leonberg with all the trimmings. Colleagues enjoy numerous delicacies together shortly before Christmas and have a chance to chat away from work.
Year after year...
Joint activities have a long tradition at GEZE. So the management surprises all its staff at the company headquarters in Leonberg with a joint event during Advent. This year, we were delighted to hold a Christmas market on the company premises.
[Translate to English:] Gebrannte Mandeln und Magenbrot für die Mitarbeiter © GEZE GmbH
Sweet treats
For an entire afternoon, we had the opportunity to get into the Christmas spirit together with our colleagues while enjoying delicious treats such as punch, roasted almonds and hot chestnuts. Several decorated stands and warming fire bowls created a wonderful atmosphere, cheerful spirits and the best pre-Christmas atmosphere! It brought all our colleagues together again before Christmas and allowed them to get away from the meeting rooms and their desks to end the year together.
Enthusiastic employees
Numerous "likes" and thanks from colleagues on the GEZE Intranet showed just how well the Christmas campaign was received. We are already looking forward to the next joint GEZE event!
Further impressions of the Christmas market
[Translate to English:] Knisterndes Lagerfeuer
[Translate to English:] Auch wenn kein Schnee lag, so war es doch winterlich kalt und ein Lagerfeuer bot die Möglichkeit sich zu wärmen.
[Translate to English:] Frisch geröster Maroni Duft liegt in der Luft
[Translate to English:] Auch für leckeren Gaumenschmauß ist gesorgt. Heiße Maroni sorgten für winterlichen Genuß.
[Translate to English:] Großer Andrang der Mitarbeiter
[Translate to English:] Wie von einem öffentlichen Weihnachtsmarkt gewöhnt, war an den Ständen einiges los. Immerhin gab es viel zu probieren.