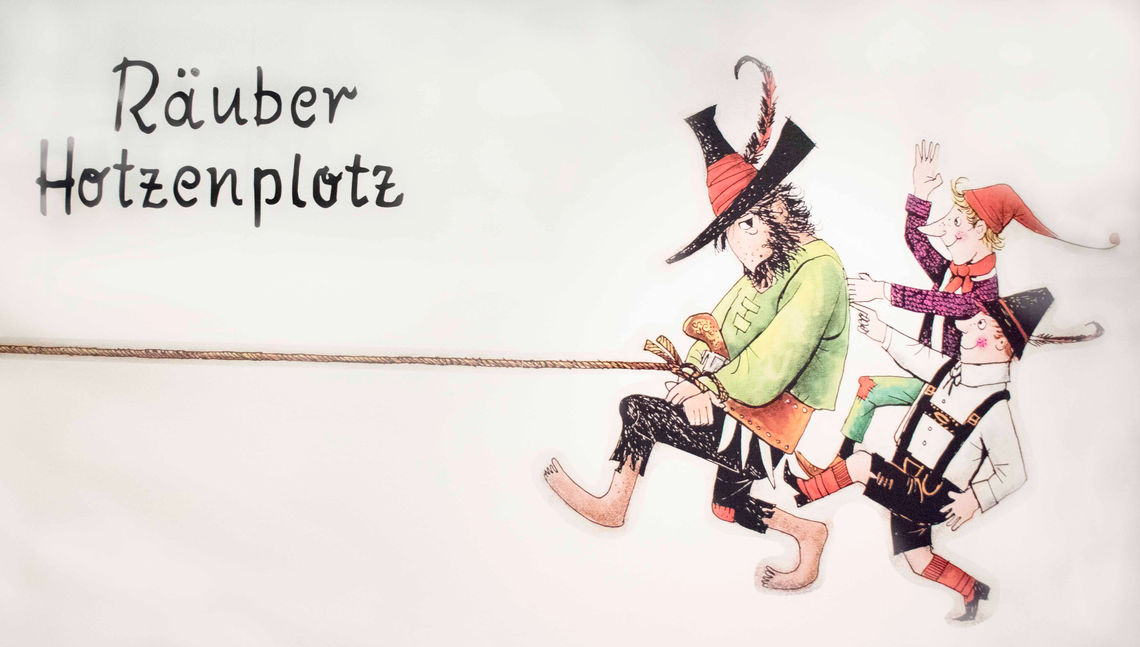 Sponsoring of the interactive event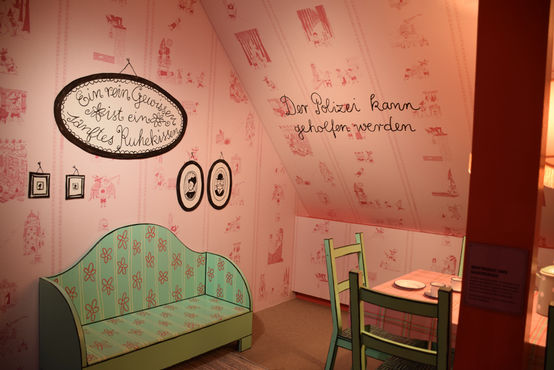 Most of GEZE's social commitments focus on children and adolescents. What could be more natural than to involve the children of our employees when it comes to promoting cultural experiences for children? And at the same time take the opportunity for chattering to, meeting or getting to know people at GEZE who didn't know each other before.
Playing strictly permitted!
All of this took place at the GEZE Family Day on the exhibition arena, and everyone immediately joined in, made new discoveries and was astounded. Enactments and many interactive points along the way ensured the adults as well as the children experienced the jolly adventures of the robber with his pointed hook nose with all their senses.
Family atmosphere
Playing makes you hungry, so it goes without saying that your physical well-being is also taken care of.
The "big kids" among us were also spotted having a great time and chatting animatedly: Many grew up with the classic children's book "The Robber Hotzenplotz" and know the stories about the famous villain, Kasperl, Seppel, the grandmother, the magician and the police officer....
Welcome by the management
And management didn't miss out on the fun at the GEZE Family Day either. Andrea and Sandra Alber, sisters and both managing directors in the family business, welcomed the group from GEZE to the museum with coffee and cake before heading to the exhibition - where no one had to wait in line.
The exhibition guide explains the adventure trail to the GEZE children.
Handicraft stations also entertain the waiting children.
Of course, the Punch and Judy show should not be missing.
Learning by playing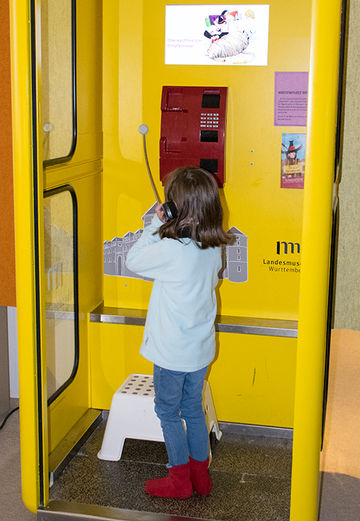 Children's paradise with the robber Hotzenplotz
A lot was going on at the exhibition arena and there was plenty to experience and to learn. The young visitors enthusiastically cranked the gramophone, listened to a Hotzenplotz adventure over the telephone, tinkered, drew or played puppet theatre. Even when playing with grandmother's coffee grinder, in the end it was all about reading, writing and arithmetic.
Our colleagues, and the children of course, are sure to remember the warm and open atmosphere at the GEZE Family Day for a long time to come. We are delighted to see so many lovely comments on the Intranet.
Further events for the entire GEZE family are certainly on the agenda. For example, our traditional participation in the Ditzinger Lebenslauf on 07 April 2019.
GEZE Family Day at Robber Hotzenplotz
Everyone from GEZE who took part in the Robber Hotzenplotz interactive exhibition was totally enthusiastic – children and adults alike. GEZE is sponsor of the trendy interactive event at the Württemberg State Museum and even held its own Family Day there: an eventful get-together with plenty of conversations and a wonderful atmosphere – away from the regular daily grind.