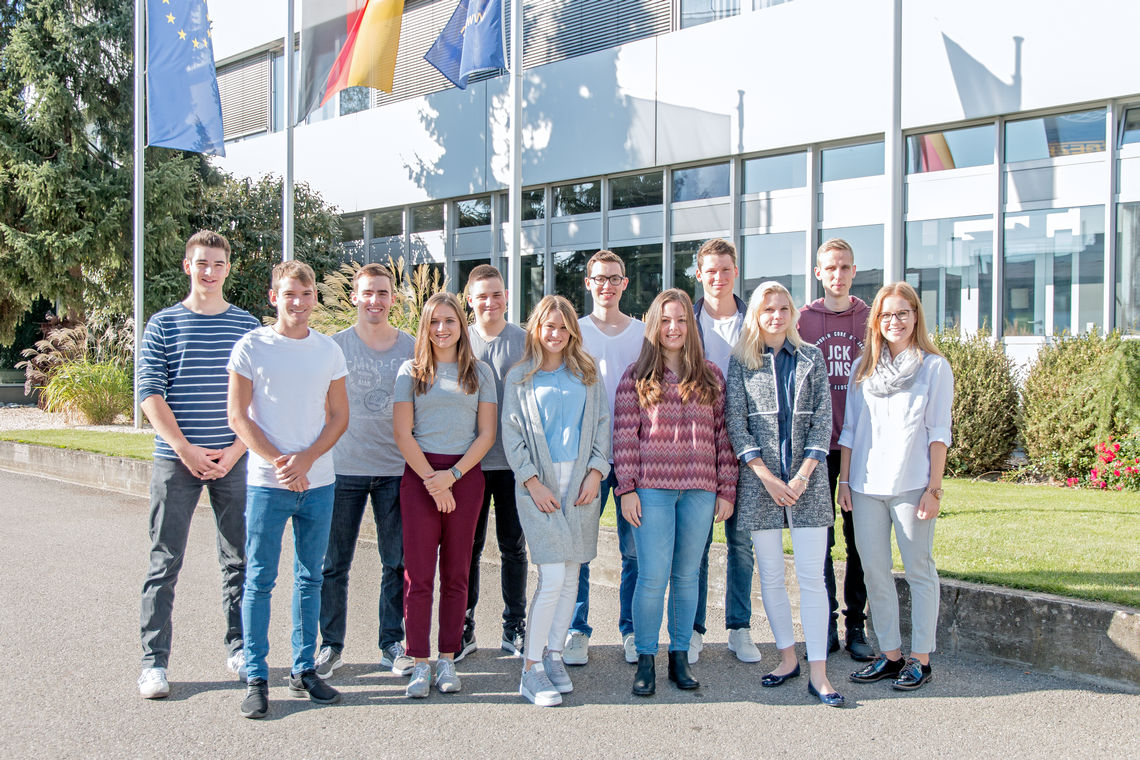 Further expansion of dual study programmes at GEZE
The benefits of a dual study programme are clear: Family atmosphere, intensive support, and a combination of theory and practice. At GEZE we love the fresh ideas our trainees provide - and are expanding courses as a result.
Good news for technologically-minded college graduates
From autumn 2018 onwards, we will be offering eight dual study programmes together with the Baden-Wuerttemberg Cooperative State University (DHBW). Our experiences with students in dual study programmes have been so positive for many years that we now have additional courses in our repertoire: One is in informatics/ information technology and the other is in business administration/digital business management.
Dual study programmes at GEZE are increasingly popular

We currently have 26 'dual students' in the subjects of international business, business informatics, industrial engineering, electrical engineering, engineering, and mechatronics. And we will add to this number every year. Students and their instructors engage in intensive dialogue. That's why the atmosphere is always more family-like and intimate - learning and studying becomes fun! The Bachelor thesis is intensively supervised as the results are included in our continuous improvement processes.
The training of technical and managerial staff is of great importance in our highly specialised technology company. We look forward to working with our students, developing their strengths, and giving them the environment in which to develop new ideas.
Beate Schwarzer, HR Area Manager
Benefits of starting a career
This form of training provides many benefits for students. They can gain practical experience during their course, making entry into their chosen career easier. As they have already gained some professional experience, graduates of a dual study programme can jump straight into the job after completion of the course.
"Our" students gain a really good understanding of GEZE due to the varied assignments they complete in different company divisions. This helps them work out during their studies where their strengths lie and where they see themselves in the future. Our aim is always to keep as many as possible within the company and to develop them further. Several high-flying careers provide proof that this works well.